The SFPL-90 (Shoulder-Fired Projectile Launcher 90mm) is a recoilless, unguided rocket launcher manufactured by Winfield Heavy Industries. It is made to compete against the SCAMP-120, the SA Hugo, and the Accurafire God O' War. It is also designed to destroy Toyota pickup trucks driven by ISIS.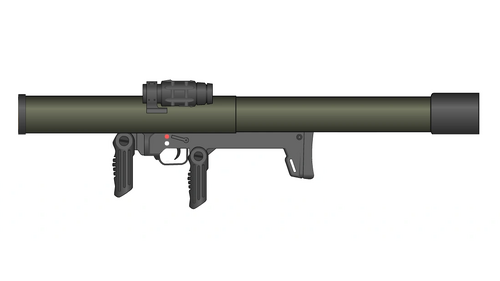 Facts
Ambidextrous safety switch.
Designed in 2009, produced since 2015.
Effective range is around 750 meters, which is aided by the side-mounted scope.
Scope attached via the left side.
Uses an unguided, 90mm rocket. However, guided rockets can be used.
Community content is available under
CC-BY-SA
unless otherwise noted.