The Model P81 (Pistol 1981) are a series of semi-automatic pistols that are made by Rickard Firearms & Defense. They are RF&D's more traditional alternatives to the rimfire Model P22, and was introduced when "Wonder Nine" pistols were relatively new and extremely popular. As a result, the P81 has flourished and became one of RF&D's most popular products, just shy of the Model 30. However, when compared to the other Wonder Nine pistols, the P81 is relatively old-fashioned due to its design and construction. Today, they compete against the Clicker CP9, the Kaizen Equality, the NS Arms P2016 Merdeka and NS Arms Shadow 17 (particularly the Shadow Shield variant), and the Saber Arms Challenger 42. They have been spiritually succeeded by the polymer-framed NP and P81X, but there are no plans for cancellation due to its success.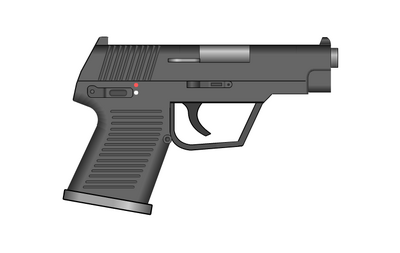 There are two variants to the P81:
P81: The original DA/SA pistol with an exposed hammer.
P81-CC: A concealed carry variant.
Facts:
Barrel is 3.25 inches for the P81-CC and 4, 4.5, 5, or 5.5 inches long for the P81, depending on the frame size.
The CC is chambered for .380 ACP or 9x19mm Parabellum, and is fed via a 8-round (.380) or 7-round magazine (9x19mm). The P81 is chambered for various cartridges, including 9x19mm Parabellum, 7.65x21mm Parabellum, 10mm Auto, and .40 S&W, and is fed via a 17-round (9x19mm), 16-round (7.65x21mm and 10mm), or 14-round magazine (.40).
The original P81 was designed in 1981, and produced since 1984. The P81-CC was designed in 2004, produced since 2006.
Effective range is around 50 meters.
Rate of fire: Semi-automatic.
Weighs 1.5 pounds (P81-CC) and 2.5 pounds (P81)
In the mid to late-1980's, the P81 was often advertised alongside the Model 50 as a police / law enforcement weapons kit.
Community content is available under
CC-BY-SA
unless otherwise noted.