Korinth Weapon Systems International
Korinth Weapons was started in 2008 by a former U.S Marine (Kory Smith) who was the President of the company and a Navy Seal (Chandler G.) who was the CEO of the company. Korinth Weapons was at first a civilian arms company making many bolt action hunting rifles and hunting shotguns and handguns. In 2010 Korinth Weapons saw a military contract for a new carbine and jumped on the opputunity. That is how they began manufacturing military weapon systems and thus the name change to Korinth Weapon Systems International.
Korinth Weapon Systems International is a major competitor with Darkstar Weapon Systems. KWSI speacializes In making weapons for platoon and squad sized units and for the individual soldier so they can operate at their most effective state. Making weapons specificly designed for the Marine Corps and USSOCOM they are alomost the exclusive supplier of Assault Rifles, Carbines, And Designated Marksman Rifles besides Colt and H&K.
In 2012 Chandller G. left the company to start his weapons company A.S.O.A. weapon systems international however they pose no competition to K.W.S.I as they cannot use designs that Chandler G. made at K.W.S.I and mostly sell weapons to drug cartels, warlords and third world countries.
Weapons that are sceduled for use in the near future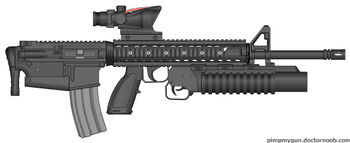 K-26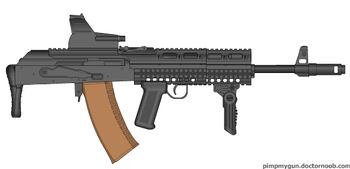 30x180mm Barsuk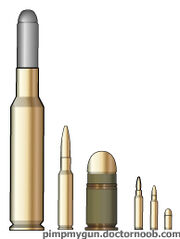 30x180mm Barsuk was designed as an Anti Armor round for use on IFVs Helicopters and Fixed WIng aircraft. It is used by the CHillean Airforce on 20 modified Mi-24 Hinds and by the Korigidorian Marines on 32 Modified AH-1 vipers.
.500 Night Hawk
The .500 Night Hawk is a new 50 caliber round for use in AK style weapons to give increased penetration capabilities.
.500 Night Crawler
The .500 Night Crawler was a projected initiated by the company to make a .50 Caliber round for 5.56 NATO weapons. 
Basically a heavily shortened and modified .50 BMG round it can fit in various modified 5.56mm box mags such as the STANAG magazine or G36 magazine. With a simple barrel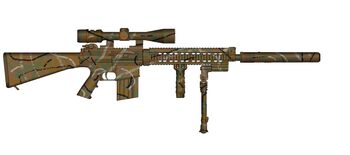 change and a reciever change the soldier can switch to .500 Night Crawler for use as an anti armor round.
Recent Weapons 
K-815 American Woodland Survival Rifle
K-27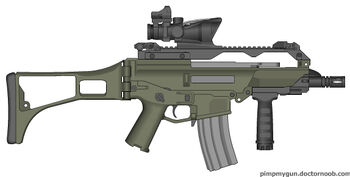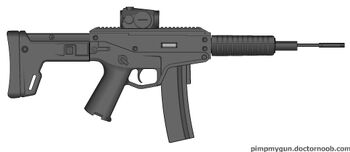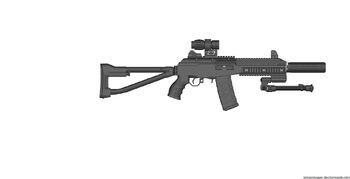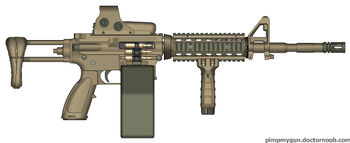 Community content is available under
CC-BY-SA
unless otherwise noted.