The Accurafire PDW I (I=Roman numeral one, and PDW=Personal Defense Weapon) is a PDW made by Accurafire Manufacturing Company. It is currently competing against the RF&D MS-52, the PPF SVP20, the VAC Comanche, the RDI RA-06, and the OA Styx. There is an open bolt version and a closed bolt version. It comes with a folding foregrip.
Specifications
Weight: 4.45 pounds
Length: 17 inches
Effective Range: Around 200m
Price: $850 USD
Ammunition: 9mm, 10mm, .42 Bloodsucker
Ammo Capacity: 25 rounds
PDW-II
The PDW-II is the same as the PDW-I except that the height is shortened so the gun can be more concealed.
Gallery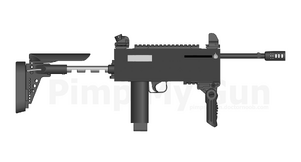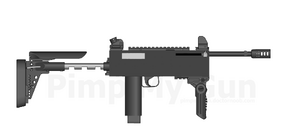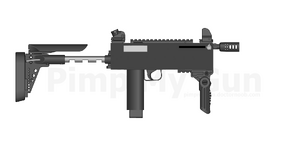 Trivia
-This is the first weapon I made using mainly shapes.